Western Suburbs Magpies Reflective Stickers now available for $10!
ALL PROFITS will be going to next seasons Man of the Match Awards for Wests Magpies NSW Cup.
Should there be no Wests Magpies NSW Cup team, then it will go to the Pratten Park Magpies!
Show everyone out there that the Western Suburbs Magpies are still alive and you are proud to support them!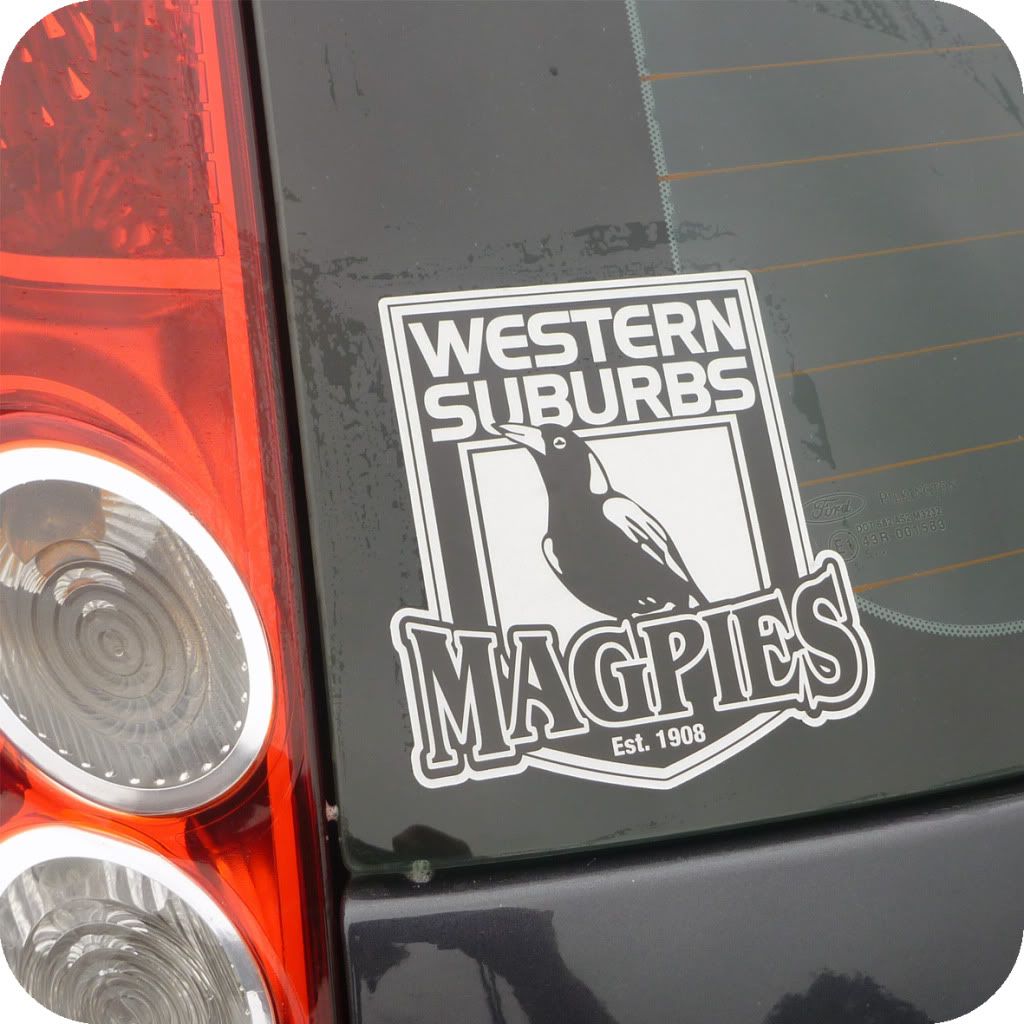 120mm W x 130mm H
Fade resistant black printed on to 3M White Reflective Vinyl!
There are 2 ways to make payment at the moment.
1/ Pay by Paypal to OneEyedMagpie or
2/ Direct deposit..... ING Direct....Account Name - OneEyedMagpie.....Account No. 83097776......BSB-923-100.
Once you have paid, email me at oneeyedmagpie@hotmail.com.au with your postal address.
Postage charges are included in the $10.
There are no discounts for buying more than one at a time.
Again, all profits will be going back to the Western Suburbs players.