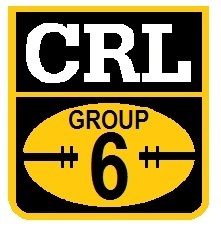 The 2012 season is just around the corner, and many clubs have been in training for a few weeks but there is time to join the Country Rugby League Group 6 competition.
2011 was a great year for Rubgy League in our area and 2012 is shaping up to be even better. Also old Group 6 clubs Bundanoon & Bargo have returned to the competition and will take the paddock in 2nd Division.
This season will see the group run an extended competition:
U/18-1's
U/18-2's
2nd Division
Reserve Grade
First Grade
Our comp offers Rugby League for every level of player whether your just moving up from Junior League to the serious First Grader who is looking to step up to the next level.
2nd Division offers players coming back from retirement for "just one more season", the chance to kick the ball around the paddock and have a beer at the end of the day with their mates. You'll find a level of the game to suit you in Group 6.
Play footy in a well organised, well disciplined, friendly environment under the CRL. Group 6 games are a place where you can take the family to spend the day watching our great footy code.

So come alone - get involved - have some fun!
Contact one of our clubs:
Appin Dogs
Bargo Bunnies
Bowral
Bundanoon Highlanders
Camden Rams
Campbelltown City Kangaroos
Campbelltown Eagles
Macarthur Bulls
Mittagong Lions
Moss Vale Dragons
Mt Annan-Currans Hill Knights
Narellan Jets
Oakdale Workers
Picton Magpies
Robertson Spuddies
The Oaks Tigers
Thirlmere-Tahmoor Roosters
Warragamba Wombats