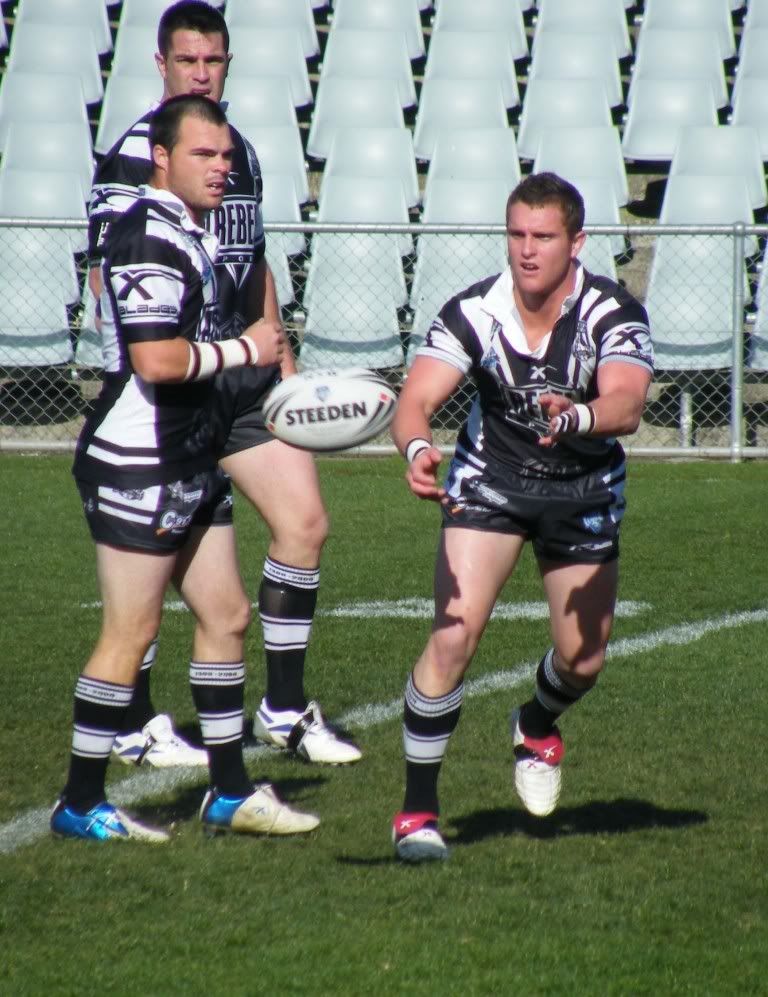 Spotlight on former Western Suburbs Magpie, formerer NRL player (Canberra Raiders, Wests Tigers, Crunulla Sharks), current Oakdale Workers player & (more importantly), trainer with the Narellan Jets U/14A's.
Stuart Flanagan (born 5 January 1987 in Cooma, NSW, Australia) is a professional rugby league footballer who played for the Cronulla Sharks in the Australian National Rugby League (NRL) competition. He primarily plays hooker.
In 2006, Flanagan was selected to represent New South Wales under-19s as well as the Junior Kangaroos.
Flanagan also had representative honours in 2007 and 2008 when he was selected as the Hooker in the NSW Residents against Queensland.
In April 2008, Flanagan signed a three-year contract with the Canberra Raiders from the 2009 season.
To this point, Flanagan had represented the Wests Tigers, but had found first grade opportunities hard to come by.
He signed a 1 year deal with the Cronulla Sharks for 2010.
Flanagan re-signed with the Sharks for a further year taking him to the end of the 2011 season.
2012 Stuart plays for the Oakdale Workers.
Stuart is a Trainer with the Jets U14As.
From Group 6 Website
http://www.sportingpulse.com/assoc_page.cgi?client=0-2187-21386-0-0&sID=240823&&news_task=DETAIL&articleID=18871137